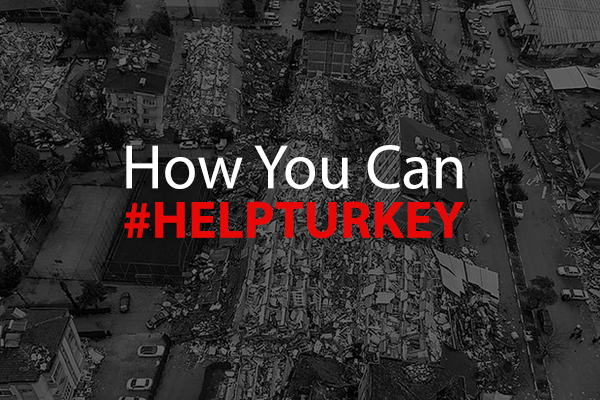 Turkey has been hit by massive earthquakes on February 6 with magnitudes of 7.7 and 7.6. Causing severe destruction in ten cities including Hatay, Kahramanmaras, Adana, Gaziantep, Malatya, Kilis, Adiyaman, Diyarbakir, Sanliurfa and Osmaniye, the earthquakes have killed at least 7.108 people by the time of writing, according to the latest official figures. While search-and-rescue operations continue in harsh weather conditions, the death toll is unfortunately expected to further increase.
Following the disaster, the Turkish government has issued a 'level 4' alarm for international assistance. 45 countries have offered their support, but we still need much more for those affected by the massive earthquakes and are desperately waiting to be rescued from the rubble.
There are many reliable organizations you can donate to support the ongoing operations and help provide those who are in need with supplies such as tents, blankets, clothing, food and water.
AFAD
AFAD is Turkey's official Disaster and Emergency Management Authority. You can visit this webpage to donate USD, EUR, or TRY.
AKUT
AKUT is a non-governmental search and rescue organization in Turkey. You can visit this webpage to donate in USD, EUR, or TRY.
AHBAP
AHBAP is one of the most active organizations in the region hit by the earthquakes. You can visit this webpage to donate in USD, EUR, GBP or TRY.
No matter how much you donate, your support will make a difference. Thank you.