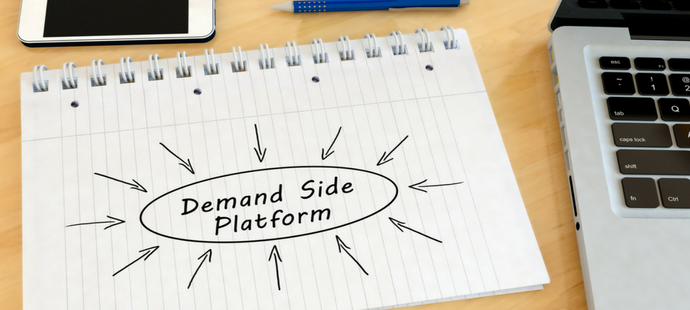 Introduction to Demand Side Platforms – DSP
Programmatic advertising technology that shapes the future of the digital advertising world makes advertising purchasing processes much more practical, fast and profitable. Programmatic advertising, a type of marketing automation, provides a technology based on data that automatizes media buying processes. It thus becomes possible to put inventory on the market and purchase them electronically in milliseconds.
On the other hand, in certain cases, advertisers seem to struggle to manage numerous different campaigns. Yet DSPs (demand side platform) makes it possible for the advertisers to overcome this potential problem through the effective management system. For these reasons, they are becoming increasingly vital for the digital advertising ecosystem.
So, what does the demand side platform really mean for advertisers; what are the features that differentiate DSPs from SSPs (supply side platform); and how does a DSP work? Lets now go over some of the basic questions and answers behind understanding the system.".
What is a Demand Side Platform?
Demand-side platform (DSP) is a technology system that allows digital advertising inventory buyers to manage their accounts on multiple ad exchanges. Therefore this system can be defined as a platform that brings together various traffic resources, buyers, and sellers in a single interface. However, the platform is "demand" focused since it intends to make buyers purchase traffic from various traffic resources; i.e. to create demand.
SSP integration of DSPs is of extremely critical importance since it means advertisers having access to as many inventory resources as possible. In addition to these; following bidding prices, starting and removing campaigns and displaying campaign statistics can be realized rather practically since the DSPs create a real-time shopping environment.
How Do They Work?
The main task of Demand Side Platforms is to facilitate the purchasing process for advertisers on a platform where the advertisement will be displayed for advertisers, agencies and ad networks. Thanks to the algorithms it contains, it allows companies to collect the most relevant digital inventory and to simultaneously enter into bids. Since these operations are realized in fractions of seconds, it is possible to save time and money at the same time.
DSPs enter into bids on behalf of advertisers for winning impressions by placing real-time offers and to ensure that the real worth of the CPM to be decided. They achieve this by purchasing traffic following the offer placed on the bid based on based on the advertiser's daily or total budget. To clarify, whenever the advertiser creates a campaign, the DSP analyzes the campaigns and ensures that each impression of the advertisement to find its CPM with respect to the campaign target. This indeed would mean a much better campaign performance and a better return on investment (ROI).
Being mainly a technological layer, DSPs are becoming increasingly popular for their character as a practical solution compared to overly-costly traditional purchasing methods. Moreover, it offers advertisers and agencies to become advantageous in numerous aspects by automatizing the process.
What Are The Key Features of a Demand Side Platform?
Managing the budget in a consistent manner is considerably hard when offers are placed through multiple ad exchanges. This is where DSP facilitates advertisers' task and makes it possible for the campaigns to be managed on all open markets with respect to their targets. Moreover, advertisers are able to manage third-party data through DSP and enhance their advertisement targeting activities.
Moreover, DSPs enter into bids on behalf of advertisers for each display by placing real-time offers and thus ensuring its real worth. This is called real-time bidding. Besides, advertisers are able to manage global inventory through DSP. Advertisers are able to gather global traffic by this means and thus enhance their advertisement performance. Additionally, thanks to their real-time reporting features, DSPs make it possible for the advertisers to analyze their campaigns and encourage them to have better reporting opportunities.
In addition to all the above, DSPs ensure that all media and data acquisitions proceed in a transparent manner. Advertisers, with DSPs, can see the precise length of time on which website their impressions are obtained. These processes based entirely on transparency principle are considered one of the most vital characteristics of DSPs.
What Are The Benefits and Drawbacks of Using a Demand Side Platform?
Thanks to DSPs it is possible to convert a campaign to cash without losing time and paying an additional fee. Complete control over the campaign performance can be attained on condition that the best performance providing SSPs are selected. Moreover; providing services beyond being an advertising platform, DSPs provide a wide range of reach.
The comprehensive review of campaign performance and developing different perspectives might as well be possible since DSP allows access to real-time campaign statistics. Besides all these, by utilizing DSP that eliminates the requirement to contact all publishers one by one, it ensures all publishers apply the change even in cases where a single change is made to the campaign. Advertisers can thus save time and resources.
Along with the numerous advantages that DSP utilization will provide for advertisers, there might also be some disadvantages. Some DSPs do require additional small fees for its utilization, the probability of having financial losses because of the spammy traffic if DSP doesn't have brand safety feature and having a limited inventory if there are not many connected SSPs. Still, the benefits of DSP utilization outweigh its disadvantages; creating a reason of preference for advertisers.
What is the Difference Between Demand Side Platform and Supply Side Platform?
DSP is a system that allows advertisers to purchase advertising inventories from SSPs (Supply Side Platform) through a single interface.
Demand Side Platform provides advertisers the opportunity to purchase advertising space from various different publishers that would allow them to reach their target audience in the most effective way. The platform makes this possible through ad exchanges where it presents its inventory to the advertisers' liking.
Supply Side Platform is, on the other hand, a technological layer that online publishers utilize for marketing their advertising spaces or inventories. Accordingly, a publisher that utilizes SSP can realize sales of its advertising space automatically. Basically realizing the same task for a different subject, SSP provides the opportunity for the publishers to market their inventories without loss of value. Likewise, DSP's objective is ensuring advertisers to purchase advertisement impressions for the most reasonable price possible.
Moreover, as SSPs provide an opportunity for online publishers to market their inventories on more than a single open market; DSPs are based on connecting these inventories with potential buyers. In addition to this, SSPs also offer publishers the opportunity of creating a base price. This feature, for instance, might be quite effective for a publisher that desires to cut down the prices in order to close a deal with a new advertiser.
Why Should You Use a DSP Instead of Google Ads?
Google's Ads product shows similarities to DSPs by providing advertisers the opportunity to purchase impressions and to create advertising campaigns and most of the features and options are available in Ads as well as DSP. But there are some differences:
Google Ads differ significantly from DSPs when it comes to traffic resources. Because Ads can only use Google's Google Display Network (GDN). Whereas DSPs allow the opportunity to purchase impressions from numerous different traffic sources, including GDN. This way advertisers can choose DSP's that have GDN as well as other traffic source integrations according to their liking and a more extensive range compared to Google Ads.
Google Ads further differ from DSP regarding contexts of access range, targeting options, data presentation, and charges. Access range plays a crucial role, particularly in re-targeting and content-based campaigns, to extend access opportunity; making it possible to reach more websites and advertising impressions. Also, DSPs have IP targeting capabilities which Google Ads don't have. You can only exclude certain IP addresses while creating a campaign on Ads but with a DSP, you can target your audience by their IP addresses.
In addition to these, Google Ads require a prolonged period for the data to be presented as a report, whereas advertisers can access campaign data in real-time reporting feature.
All in all, each may have its own benefits but DSPs are one step ahead of the game.
Why and How to Start Using a Demand Side Platform?
Advertisers and advertising agencies commonly use a DSP for purchasing traffic for various campaign types such as the display, mobile, video, native, and pop. Likewise, DSPs frequently used for brand promotion and performance campaigns might also be used for lead generation campaigns.
Initializing purchasing processes in a DSP basically consists of a few steps. According to these steps, after defining sales parameters, choosing targeting criteria and setting up digital advertising data; the only thing left out to DSP would be optimizing the purchasing activity. At this point, it would be of great use to recall that the proposal process completely proceeds in an automatic manner and that the transactions are completed in milliseconds for DSPs that allow managing campaigns.
Why should you use ReklamStore DSP?
There are many features that differentiate ReklamStore DSP. For instance, we allow simultaneous bidding on a single panel or provide direct integration with SSPs. Ads can also be displayed on the desktop, mobile web and in-app spaces with ReklamStore DSP's 100 percent traffic transparency resources.
Moreover, ReklamStore DSP is a genuine self-service platform. Thanks to this feature that most DSPs claim to have (but not), advertisers do not need to sign any contract or to allocate an account manager. All you need to do is signing up as a member, load credit into an account. You can immediately start managing your campaigns.
In case an update is needed for a campaign, all the updates can be fulfilled through 3 steps with ReklamStore DSP.
Firstly, the CSV file is downloaded by accessing the "Campaigns" tab under the ReklamStore DSP interface.
All updates are then processed on the page.
The updated version of the CSV file is uploaded to the "Campaigns" screen.
Thanks to ReklamStore DSP's bulk update feature, advertisers can update their CPM offers, total budgets, daily budgets and advertisement creatives in a practical manner.
ReklamStore DSP allows you to obtain quality traffic with its brand safety feature. We ensure quality traffic by only presenting you with interested audiences; filtering out spam and bot traffic. Another feature that differentiates ReklamStore DSP from others is that it allows tracking conversion rates. Since the most common objective of advertising campaigns is converting visits to purchases, this feature of ReklamStore DSP is advantageous. It is pretty easy to measure campaign results, optimize ads and enhance campaign efficiencies with ReklamStore DSP which make conversion tracking possible with its Conversion Pixels and Postback URL options.
Moreover, it is possible to reach users that land on the website but leave without realizing a conversion. Advertisers aiming to enhance their conversion rates can create their own retargeting campaigns in a few steps thanks to the ReklamStore DSP and re-communicate with their target audience.
Separate offers can be placed for each domain and placement within the scope of the same campaign with our DSP. Bid list options can be used for this purpose. In cases where a Bid list is used for a campaign, a price is defined only for the domain used in the offer list. This means that it is possible to bid at different prices for different domains.
Among the distinctive features of ReklamStore DSP, a third-party tag support is also present. We allow advertisers to use third-party tags like java-script, iframe, HTML tags but we require our buyers to follow our creative guidelines. ReklamStore DSP makes application of external advertising servers and third-party ad tags of third parties possible by this means. As 3rd party tag support becomes utilized, any update in an ad element or optimization requirement can be realized through the ad server.
ReklamStore DSP, which integrated more than 140 SSPs and has global reach, also offers advanced targeting options like geo-targeting, device targeting, browser targeting, operating system, carrier, white-listing, and black-listing.
By using ReklamStore DSP that provides advanced technology and expert team support, it is possible to attain the maximum level of efficiency from digital advertising activities and all you have to do is take the first step. If you also would like to attain quality traffic in over 200 countries, create your ReklamStore DSP account right away and create successful campaigns for substantially convenient costs!